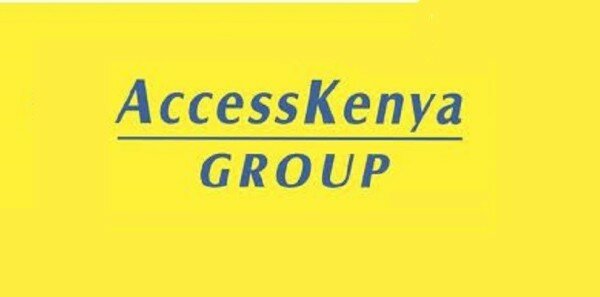 AccessKenya has announced it will convene an extraordinary general meeting (EGM) on August 20 for shareholders who do not approve the KSh3.05 billion (US$35 million) bid by South Africa's Dimension data as the deadline for its minority shareholders looms.
Dimension Data is poised to buy AccessKenya's 218 million shares at KSh14 a piece, a 42 per cent premium on the last trading price of KSh9.85 on May 7, before it was suspended from trading.
In a statement, AccessKenya said: "This offer gives shareholders the opportunity to sell their shares at a higher price than the price they would have obtained from the market in the trading sessions just before May 7 when the shares were suspended from trading. The offer closes August 14."
It added: "If you wish to decline the offer and vote against the delisting, you should attend the delisting EGM or complete the form of proxy that is enclosed with the delisting EGM notice and return it to the share registrar."
The company announced this as it dispatched the offer document to its 28,000 shareholders on Friday.
Seventy-five per cent of shareholders have to give their acceptance for the deal to be completed.
Completion of the transaction will see the company delisted from the securities market and the Somen family, which sold it to the public through an initial public offering (IPO), give up its ownership.
AccessKenya shareholders on the register as at May 7, 2013, will be entitled to receive a final dividend of Sh0.30 per ordinary share for the year ended December 31, 2012, as proposed by the board of the listed firm, if approved at the meeting.
Kenya's Capital Market Authority (CMA) had granted AccessKenya approval for full acquisition by lifting the domestic ownership rule which stipulates telecommunication firms must have at least 20 per cent local ownership.