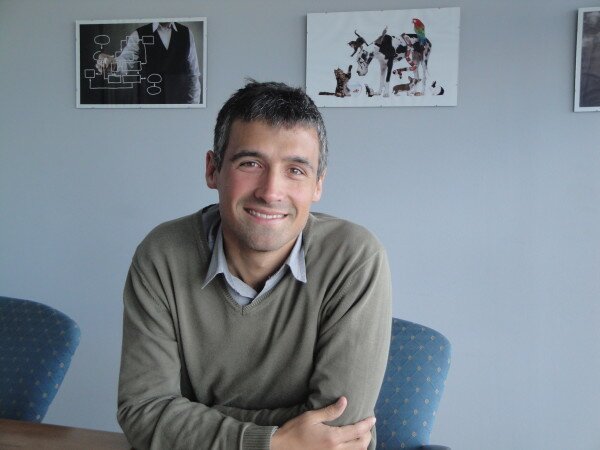 Sebastien Lacour, managing director of South African company Powertime.
Online and mobile electricity service Powertime is looking to expand to Botswana and Kenya, opening the opportunity to local stakeholders.
Running since 2009, the business has successfully enabled South African citizens to pay, recharge and track electricity usage.
With mobile apps on iOS, BlackBerry, Android and Nokia, as well as an online and SMS channel for use, the availability of multiple channels increases its accessibility.
Speaking to HumanIPO, managing director (MD) Sebastien Lacour, said: "We identified a gap in the market, especially in the prepaid electricity vending.
"We thought it was quite inconvenient, especially if you ran out of power at night or weekends when the shops are not open."
As the first role player to develop the solution on a mobile platform, Powertime received multiple awards with acknowledgement from names such as Tech4Africa and BlackBerry.
Currently available to South African residents in Cape Town and Durban, Powertime plans to expand the bill payment service to other parts of the country soon.
Although available nationwide, Powertime is working hard to expand its subscriber base of approximately 15,000 to 100,000.
Looking for local partners in other African countries is currently one of the main challenges as an opportunity to spread the convenient service further on the continent.
Local African partnerships will enable Powertime to deal with service providers, such as municipalities, and adapt the solution to the specific infrastructure.
"Whether it works is not the question. How to replicate it is the question," Lacour said about the adoption of the platform in other African countries.
Services often paid through via cash-based transactions will be replaced by mobile payments by taking advantages of systems such as M-Pesa or introducing its own wallet through its payment development PayGenius as targeted at Batswana and Kenyan people."Mobile phone is the only way to have an instant payment. We can switch it instantly," he said.
While the company continually updates its services on all platforms, customer feedback is a key focus point, for which the development of a forum is underway.
Apart from notifications about prepaid electricity running low, a store with complementing items, such as solar lights and tracking monitors are also available for sale.
While it has competitors on payment level, the mobile platform channels' availability is deemed one of Powertime's advantages.
Powertime also developed secure payment plug-in PayGenius in collaboration of its European partner Methys Consultants.
Possibilities for launching PayGenius in France and beyond are also under investigation.
Payments are made possible through credit and debit card, as well as EFT for Powertime services, while PayGenius subscribers are also able to use the solution on other sites with secure payment as established through partnerships.
"Electricity is very prone to fraud because it's an instant reward such as airtime," Lacour said.
Powertime is also looking to launch more services in its store.
"The growth for us is to leverage on the technology we have built and the experience we have had in assurance in good customer experience and good customer service."
Lacour revealed 70 per cent of transactions are mobile-based, where online has formerly been the dominator.
The success of mobile platforms are divided as follows: 35 per cent on iOS, 20 per cent via SMS channel, 12 per cent for BlackBerry and 5 per cent for Android.
"I think they quite like the fact that it is that simple. I think m-commerce is what people in this country have to crack – the one click purchase because it's convenient for them and it's safe," Lacour said on its customer success.