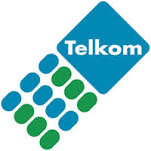 South African fixed-line provider Telkom is providing an additional 5 per cent IP Connect capacity to all existing customers at no additional charge.
The increased capacity will be launched on October 1 and is part of an investment in its network capacity in anticipation of a continued increase in broadband demand.
Bashier Sallie, managing director of wholesale and networks at Telkom, said: "We have decided to take this step because of the exponential growth in broadband data usage and in support of our aggressive next generation network investment programmes."
Telkom has approximately 3.8 million telephone access lines in service and more than 73,000 connected MSAN ports.
The announcement of an extra 5 per cent IP capacity follows Telkom Mobile's launch of one hour's daily free Wi-Fi to non-customers on August 8.
With the expectation that demand for broadband services in South Africa will continue to grow at an exponential rate, the expansion programme focuses mainly on increasing broadband services by increasing port capacity and the company's IP network.