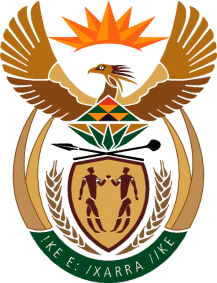 South African minister of science and technology Derek Hanekom paid tribute to females at the annual Women in Science Awards, encouraging women to overcome discrimination.
Scheduled for women's month, yesterday's event honoured females who contributed significantly to the science, engineering and technology industries.
Women who received rewards, such as professor Soraya Seedat, winner of the Distinguished Women in Life Sciences category, were recognised as role models to other aspiring members on the industry.
With hopes of overcoming gender discrimination, the department supports "the aim of dispelling the myth that science is for men".
Hanekom said South Africa is well on the way to becoming a knowledge-based society.
"For South Africa to achieve this goal, it has to optimise its research base and productivity and performance, and most importantly, it has to maximally utilise ideas, creativity, ingenuity and innovation among the entire population, especially women," he said.
Other winners include Naeredi Phashi, who did research on the prevention of violence against women and children as aligned with United Nations (UN) initiatives.
The National Week of Science took place between July 29 and August 2.
HumanIPO reported last week on the motivational programme for girl students in tech by Gauteng member of executive council (MEC) Barbara Creece.