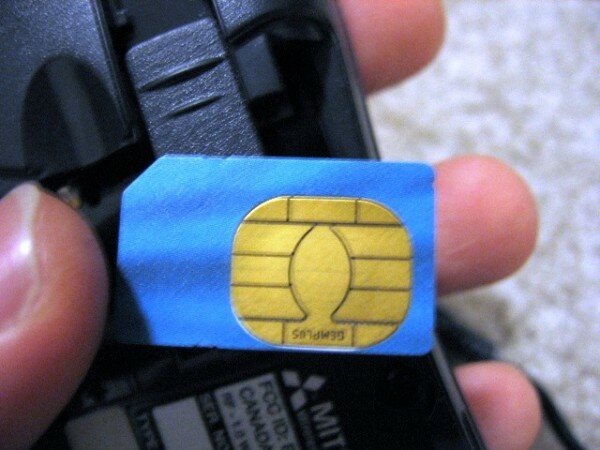 CC Image courtesy of Ricardo Moctezuma.
A Durban-based businessman has demanded an explanation from South African operator Vodacom following the loss more than ZAR100,000 (US$9,628) from an alleged "SIM swap" which took money from his bank account.
Morris Smith fell victim to the SIM swap fraud in Johannesburg while he was at home in Glenwood.
He believes thieves surpassed his online banking security features to access his account, of which he was unaware until his reception failed.
"I just thought at the time that something was wrong with my phone and a visit to Vodacom would fix it," Smith said, as reported by Daily News.
Unable to send SMS messages, make or receive calls, his SIM card was being "swapped" in a Vodacom store in Fourways, Johannesburg, as part of a scam to access his bank account.
"I could not believe it and asked them why I would want to do a SIM swap in Johannesburg when I live in Durban," he said.
Generally performed to maintain personal cell phone numbers, the SIM swap is requested after SIM damage or loss for operators to generate a new SIM card with an original number.
Fraudsters, however, overtake the personal account details of the SIM card owner, such as one-time passwords (OTPs), in order to access the account.
Smith was robbed of ZAR107,480 (US$10,357), including ZAR80,000 (US$7,709) from his credit card.
"I went cold. About ZAR90,000 (US$8,672) was transferred into an FNB account and the balance to a Capitec account," he said.
Investigations as conducted through Umbilo police and Absa Bank showed the attack originated from a South African Revenue Service (SARS) phishing scam.
Vodacom explained Smith's revelation of bank details through the fraudulent email was to be blamed for the theft, rather than the operator.
"It should be noted that a SIM swap on its own cannot result in loss of funds through internet banking fraud, which is why Vodacom cannot be held responsible for internet banking fraud," a spokesperson at Vodacom said.
According to Kalyani Pillay, chief executive of South Africa Banking Risk Information Centre, said SIM swap fraud had been a big problem for a few months, but the numbers have been decreasing following partnerships between banks and cell phone service providers