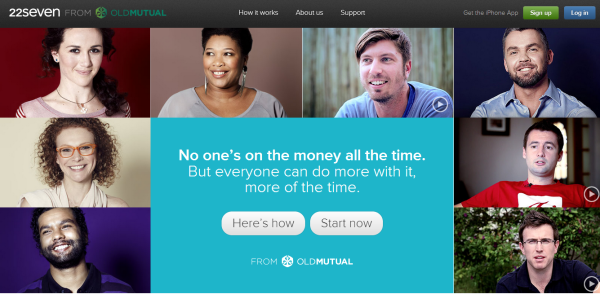 South African money management system 22seven has redesigned its site and slashed its signup costs in a bid to become more accessible and affordable to users.
Launched this afternoon (Wednesday), the redesigned website has added transactional information and a range of new features, offering a simplified user experience.
"We're more beautiful, more brawny and more brainy, but we're still 22seven and we're still all about helping you make better decisions today so you can achieve more tomorrow," the company's Facebook post said.
The monthly signup cost has been reduced drastically from ZAR60 (US$5.80) to ZAR25 (US$2.42).
Speaking to HumanIPO, 22seven founder Christo Davel said: "We can afford to do that."
22seven was acquired by Old Mutual in January.
Davel explained the solution will be more affordable to startups with the new offering.
He also revealed the future plans of launching an Android app and getting the education sector involved.
"We will start to approach teachers and to make it more sociable in service," Davel said.
HumanIPO reported earlier this year on the launch of 22seven on iPhone as an app.