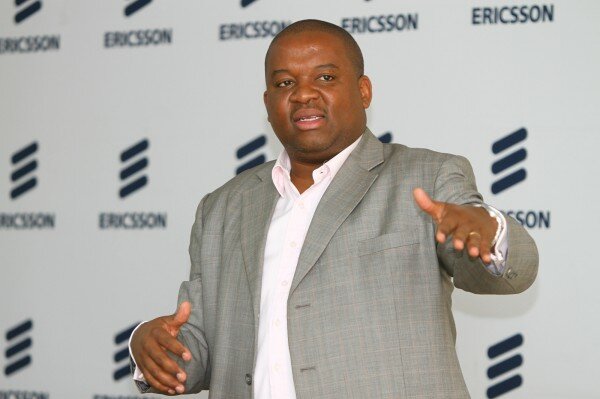 David Ochanda, Ericsson Kenya's business development director speaks at the LTE Media workshop
An open access model is the best for the deployment of a 4G or LTE network in Kenya as it will ensure all parts of the country are covered, thereby enhancing the country's overall broadband penetration.
David Ochanda, Ericsson Kenya's business development director, told attendees at an Ericsson workshop on LTE yesterday (Wednesday) this model will make it possible for LTE to provide services to clients other than the owners for free.
"The open access model – if adopted by the Kenya government and by extension the IT industry – will see the network being deployed countrywide," said Ochanda.
"When left to deploy the LTE network as proposed in the consortium model, the MNOs (mobile network operators) will only focus on high potential areas where they can get maximum revenues, thereby further minimising access to broadband services by underserved regions."
The director added that Kenya was meant to be the pioneer in open access, with other countries in the region meant to learn from it.
"However, this has not been realised, with Rwanda now expected to lead the region by deploying its LTE via the open access model," he said.
The government through industry regulator the Communications Commission of Kenya (CCK) has formed a nine-member consortium to lead the deployment of an LTE network.
Kenya's proposed consortium includes the government (through the Treasury), as well as Safaricom, Telkom Kenya-Orange, Airtel, Essar Telecom's YU Kenya, KDN, MTN, Alcatel-Lucent and Epesi Communications. It was set up to implement the initial phase of the country's LTE project at the cost of KSh8.4 billion (US$96 million).
Industry statistics indicate that by 2020 the ICT industry will have moved to 5G technology, with much of the data traffic expected to come from smart devices rather than phones and tablets.
Already, Ericsson has deployed LTE/4G networks in several African countries – among these being Nigeria, South Africa, Tanzania, Angola and Botswana.