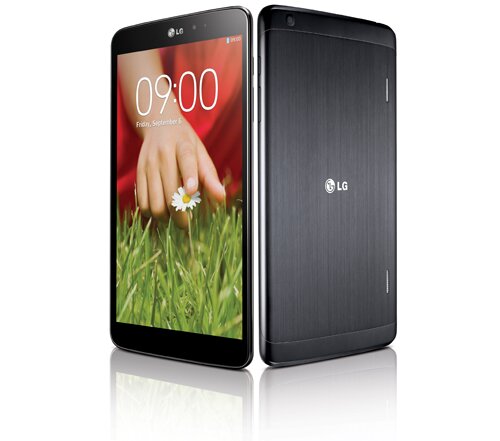 LG will launch the first 8-inch tablet to use full HD display and is the latest addition to its G Series lineup of premium mobile devices.
Set to officially debut this week at the IFA 2013 trade show in Berlin, the pocket size LG G Pad 8.3 builds on the recent launch of the LG G2 phone, and boasts a full HD display, a powerful 4600mAh battery for long-lasting usage time and weighs 338g.
Jong-seok Park , president and chief executive officer (CEO) of the LG Electronics Mobile Communications Company, said: "Complementing our G Series smartphones, the introduction of the LG G Pad 8.3 further strengthens LG's premium lineup consisting of our most cutting-edge devices.
"Our G Pad is just another example of LG delivering devices with the unique selling points consumers around the world will appreciate."
The G Pad is equipped with a 1920 x 1200 WUXGA (Widescreen Ultra Extended Graphics Array) display capable of delivering picture quality with higher resolution than a standard full HD display.
The tablet also has a 5 megapixel rear camera and a 1.3 megapixel front camera and will be powered by a 1.7GHz quad-core Qualcomm Snapdragon 600 processor coupled with 2GB RAM.
With the QPair app, every call and message received on a smartphone will appear on the G Pad. Users can then send simple replies through the LG G Pad 8.3.
QPair also allows the G Pad to connect to other manufacturers' smartphone and tablets.
The LG G Pad 8.3 will be rolled out globally in key markets starting in the fourth quarter of 2013 where Prices will be announced at the launch.