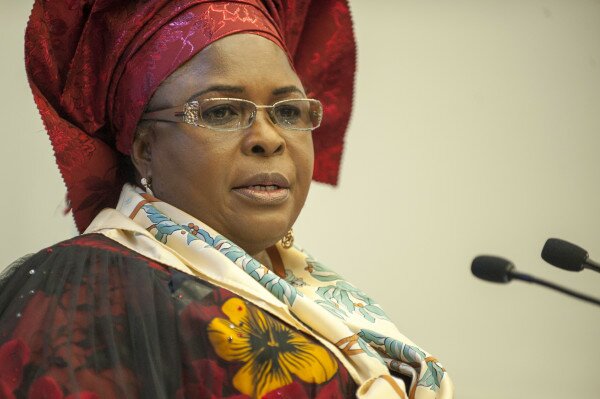 Dame Patience Jonathan. CC image courtesy of ITU Pictures, on Flickr.
Dame Patience Jonathan, First Lady of Nigeria, hosted the Online Protection Summit in partnership with the International Telecommunication Union (ITU), in Abuja today.
In a statement, Ayo Adesugba, director of information at the Presidency said the theme of the summit was "The Internet: Emerging Threats and Solutions for the Youth''.
Issues to be discussed at the summit included the importance of cyber safety and youth education on cyber security.
The summit also featured youth-focused initiatives and ideas were shared on how to safeguard Nigerian youths on the information superhighway.
"Youths attending the summit will hold an interactive forum with the First Lady while she will unveil the Child Online Protection (COP) Champion Website at the event," the presidency stated prior to the event.
"Participants will receive online protection training provided by Google Nigeria, while 100 lucky participants will be offered scholarships for ICT training from New Horizons. All participants will receive the Online Protection Guide Book."