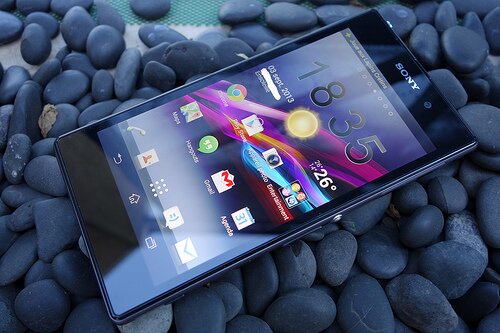 CC image courtesy of Fontaine Virgile on flickr
Sony boss Kazuo Hirai has officially unveiled the Xperia Z1 during a press event in Berlin, including its unlimited music and video streaming apps.
The Xperia Z1 comes with sixty days of free music streaming as well as six free blockbuster movies – including 'Elysium' – which are exclusive after purchasing.
Released in Europe this month, the phone will first come in black and purple with other colours to follow.
With a glass front and back, the device is made from a single piece of metal which Sony believes makes it strong and comfortable to hold.
The waterproof phone has a full HD resolution screen which is slightly longer and wider than Samsung's five-inch Galaxy S4. With a 3,000mAh battery, it runs on 4.2.2 Jelly Bean Android.
The Xperia Z1 has a 20.7 megapixel camera with a quad core QUALCOMM snapdragon 800 processor clocked at 2.2GHZ.
With a 2GB of RAM, 16GB of storage expandable using a microSD card slot, it can store all collected photos with unlimited cloud storage and play memory online. The service automatically organises user photos for easy access.