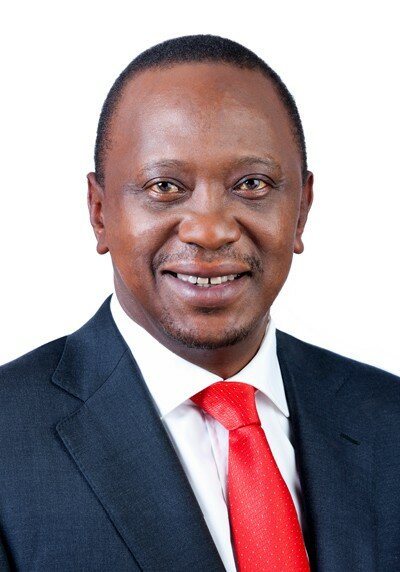 The official portrait of Uhuru Kenyatta the 4th President of Kenya.
President Uhuru Kenyatta's legal representative at the International Criminal Court (ICC) Steven Kay has successfully applied to participate in a case asking for information about a court cases filed by Kenyatta against Safaricom and Airtel to be released publicly.
The suit was filed by lobby group Kenyans For Peace With Truth and Justice (KPTJ) and seeks to compel the High Court of Kenya to release information on the cases filed by Kenyatta against the two mobile operators.
In July HumanIPO reported the British lawyer had gone to court to seek confidentiality while hearing the case against the two networks. Media was subsequently asked to leave the courtroom.
The move sparked reactions from various lobby groups including the International Center for Policy and Conflict (ICPC), which believes the attempt to lock the media and public out of proceedings is a bid to discredit the International Criminal Court (ICC) and victims.
The lobby says it has a right to the information sought under Article 35 of the Constitution.
Kay had applied before trial judge Weldon Korir to seek participation in the case filed by KPTJ.
Gladwell Otieno, in a sworn affidavit on behalf of KPTJ, said: "It is in the interest of all Kenyans and particularly of those directly affected by the post-election violence and the administration of justice that the applicant be heard and orders sought granted."
The lobby group says that from the onset it has been involved in championing the rights of the victims of the post-election violence and involved in the proceedings of the ICC, therefore providing enough reasons for its involvement.
KPTJ claims that Kenyatta's lawyer may be seeking private conversation records, which is against section 31 of the Kenyan constitution which provides for privacy.
The case will be heard on September 19.