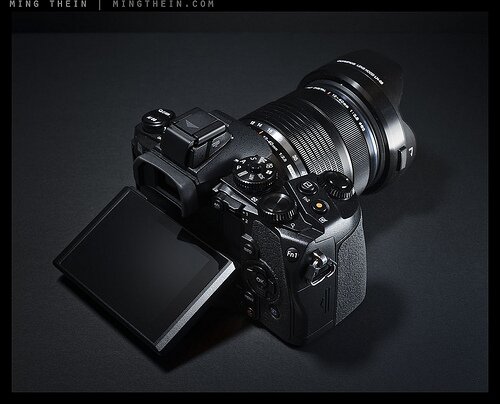 CC image courtesy of mingthein on Flickr
Olympus OM-D E-M1 is the new flagship in Olympus' line of micro four-thirds mirrorless cameras.
The E-M1 boasts an interactive all control electronic viewfinder.
When the camera is raised to the eye, the screen automatically shuts off and the viewfinder switches on.
It also incorporates a filter-free 16 megapixel sensor, a hybrid face-detection and contrast autofocus system with fast continuous shooting in a cold weather sealed body.
The camera is dust proof and splash proof and can operate in temperatures as cold as 14 degrees Fahrenheit.
The E-M1 includes Olympus' five-axis image stabilisation to allow shooting at slower shutter speeds.
The OM-D E-M1 has an inbuilt Wi-Fi function to control shutter speed and aperture from another device when using the Olympus Image Share application (O.I share).
According to Mashable, the E-M1 will be available for shipping in October for a sum of US$1,399.99.