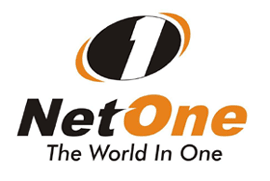 State-owned Zimbabwean mobile operator NetOne has disconnected more than 100,000 unregistered subscribers, complying with Postal and Telecommunications Regulatory Authority of Zimbabwe (POTRAZ) regulations.
The delayed disconnection occurred on Monday to abide with the POTRAZ regulations, necessitating action against unregistered subscribers by August 31.
HumanIPO reported last month on the increase of abusive texts from unregistered lines.
"We disconnected an excess of about 100,000 unregistered subscribers in July immediately after we had a meeting with Potraz," NetOne managing director Reward Kangai said, as reported by Bulawayo24.
Despite fully complying with the regulator, a large amount of subscribers have been reconnected as the process is underway.
Some people are taking advantage of the process, upon which Potraz has issued a warning to the public against the selling or buying of activated lines as the registered subscriber will be held accountable.
According to Alfred Marisa, deputy director at Potraz, assessment to determine the level of cooperation from mobile operators are still in procedure.
Telecel Zimbabwe has deactivated almost 100,000 unregistered lines, amounting to almost 90 per cent of this group as technically dormant with more than three months of no activity.