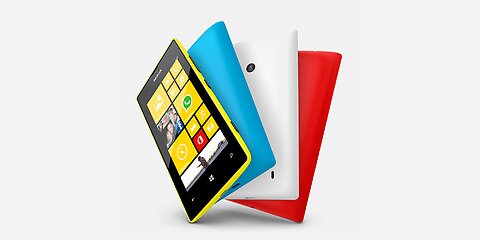 The Nokia Lumia 520.
Nokia is set to launch six new devices in October at an event to be held in Abu Dhabi, with the company's first phablet amongst them.
The phablet is rumoured to be codenamed Bandit and will have a six-inch display and run on a Qualcomm snapdragon quad-core processor.
The event is also rumoured likely to launch the last Lumia devices, among them the Lumia 1520. The Windows RT tablet Nokia Sirius could also make its entry into the market.
The Sirius is said to have a 10.1 inch five point touch screen, a 6MP rear camera and will also run on a Qualcomm snapdragon 800 processor.
Nokia's first tablet is also said to be LTE compliant and will have a 2GB RAM with an internal extendable RAM of up to 32 GB.
The event will also be the first occasion since the Finnish giant's hardware section was acquired by Microsoft and will be the last Nokia launch on its own with the deal expected to fall into place next year.
Nokia is also rumoured to be working on a mini tablet codenamed 'Spring 2014 GDR' with a 7.5 inch to 8 inch display and will be powered by an ARN processor.