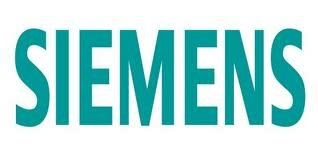 Siemens Stiftung will award KSh11.7 million (US$135,000) to three technological solutions from around the world at an awards ceremony in Nairobi on October 30.
23 finalists have been selected for the "empowering people. Award", which is also an online platform to exhibit submitted solutions and a way of connecting stakeholders.
Voting is open until October 21, with the prize money to then be divided amongst three winners.
The criteria used by an international jury of experts to evaluate over 800 submissions from 90 countries were not only technical quality and environmental aspects but also the economic and social potential of the respective inventions.
"The entries on our shortlist illustrate in an impressive manner how simple technical solutions can dramatically change living conditions for the better. They provide access to water, energy, health, education and communication in a practicable and cost-efficient manner," said Rolf Huber, managing director (MD) of the Siemens Stiftung.
"They also create opportunities for the establishment of small businesses, new ways of generating income and improvements in daily life," he said. "We will therefore support the further development of selected technical solutions and we hope that partners from around the world will join us in this initiative."
Additionally, the company is setting up a database in which all the submitted technological solutions which have been classified by experts as best-practice solutions will be published.
Developers and users of interesting products and solutions as well as potential investors and development organisations will benefit from the database by receiving information about useful applications and technical possibilities as well as varied experiences in implementation.
Huber said: "We are convinced that transparency, partnership-based collaboration and knowledge transfer are key requirements for a targeted improvement of living conditions.
"By launching the "empowering people. Award", we have already been able to set up a network connecting interested persons around the world with important players in development cooperation to form an active community. Everyone can cast a vote online for the community prize as of now."
A vote can now be cast for the community prize at
www.empowering-people-award.siemens-stiftung.org.