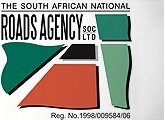 Commentators not looking at the benefits of e-tolling in Gauteng is unfortunate, said Nazir Ali, the chief executive officer (CEO) of the South Africa National Roads Agency Limited (SANRAL), at The New Age business breakfast in Midrand, Johannesburg.
"If you do do calculations in terms of the loss of production, the wear and tear to your car, vehicle operation costs which increase, the pollution we were creating… Once you take that into account the benefits far outweigh the tariffs publicised earlier this year," The New Age quoted Ali as saying.
He added since president Jacob Zuma signed the Transport Laws and Related Matters Amendment Bill into law, the number of people purchasing e-tags has increased, bringing the total number of purchased e-tags to 600,000.
This is in line with an earlier statement by Dipuo Peters, the transport minister, when she claimed most Gauteng motorists were in favour of the e-tolling system.
Ali added: "South Africans are law abiding citizens. They will abide by the law and get tagged."
According to Ali, 83 per cent of motorists using the freeways will pay ZAR100 (US$10) per month and "less than one per cent" will pay the maximum of ZAR450 (US$45) per month.
Ali also said it was unfortunate for SANRAL to only be known for e-tolling in Gauteng because 84 per cent of its business is non-toll.