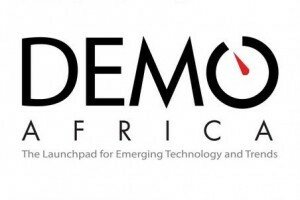 Microsoft has offered mentorship and coaching support to the DEMO Africa 2013 finalists who will launch their products for the first time at the event later this month.
The company is a platinum sponsor of DEMO Africa and will give the finalists access to its global BizSpark programme for startups, which provides them with software, support, visibility and community at no cost.
The BizSpark program membership currently stands at more than 50,000 companies globally, including 625 in Africa.
Mteto Nyati, managing director of Microsoft South Africa, said they were looking forward to being part of DEMO for another year.
"Microsoft is proud to be teaming up with DEMO Africa again this year to support the vibrant startup community here in Africa and to help them connect to the global ecosystem," said Nyati.
"There has never been a better time to invest in Africa, and we are really looking forward to being at DEMO to help these promising start-ups get the recognition and empowerment they deserve."
He said African entrepreneurs hold tremendous promise for the continent's future and with the smart application of technology they could scale their ideas to have a global impact.
A selected number of startups will also benefit from access to Microsoft Azure, a cloud computing platform for building and managing applications and services through a global network of Microsoft-managed data centres.
DEMO Africa executive producer Harry Hare thanked Microsoft for sponsoring the conference for the second year in a row and for providing the necessary infrastructure to further the growth of ICT in Africa.
"I would like to take this chance to thank Microsoft for supporting DEMO Africa's innovators with training and infrastructure that will see them move their businesses to the next level," said Hare.