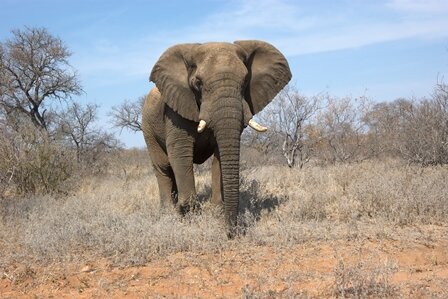 Google Earth is seeking to protect Kenyan elephants against poaching through circling the Maasai Mara with drones.
Poaching is increasingly threatening the 40,000 Kenyan elephants, with 232 killed so far this year up to the end of last month in addition to the 384 killed last year. Elephant ivory is being sold for US$1,000 in Hong Kong.
Nature conservationists are using Google Earth to track down illegal hunting in an effort to halt the practice.
"We are seeing larger number of poachers," Marc Goss, manager at the Mara Elephant Project, told Bloomberg.
Goss keeps a watch over 30,000 hectares of savannah.
Fifteen elephants have been equipped with collars tracking their locations synchronised with Google Earth, while ten drones for following elephants will be obtained soon.
The drones can also help to ward off elephants from dangerous locations, in conjunction with the use of chilli pepper paintballs, already employed as an active method in Zambia. James Hardy, Kenyan manager at the Mara North Conservancy, said: "Drones are basically the future of conservation; a drone can do what 50 rangers can do."
Meanwhile the Kenyan government is thinking of tightening poaching punishment, increasing the fine to KSh10 million (US$117,00) and 15 years jail sentence.
Image courtesy of Shutterstock.