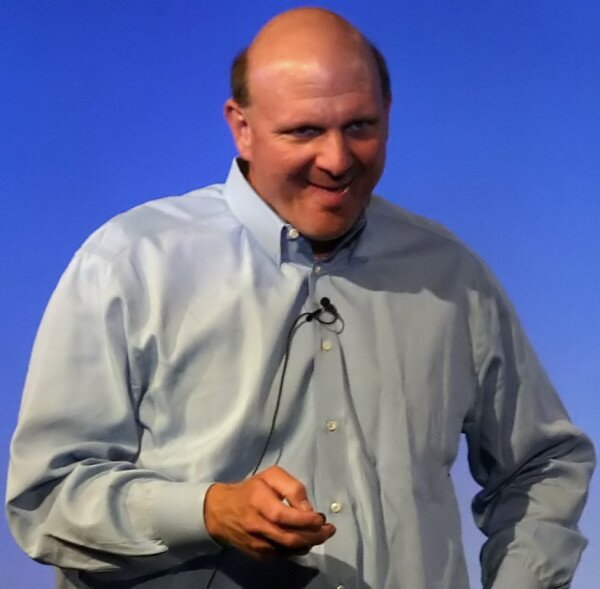 Steve Ballmer (former) CEO at Microsoft. Image courtesy of CC commons by gamescorer.
Microsoft's board is in the process of narrowing a list of candidates to succeed outgoing chief executive officer (CEO) Steve Ballmer, and hopes to make an appointment by the end of the year.
Ballmer announced his decision to quit Microsoft after three decades in charge in August, and bid the company farewell at an employee-only event last month.
Bloomberg reports sources familiar with the situation as saying preliminary interviews are underway, with the board having already spoken to Ford CEO Alan Mulally, former Microsoft executive Paul Maritz, Microsoft business development manager Tony Bates, and former Nokia CEO Stephen Elop, who is joining the company following its US$7.2 billion purchase of Nokia's phones unit.
eBay CEO John Donahoe has already declined to be considered, while the board is seeking the advice of Silicon Valley veteran Charles Giancarlo, formerly an executive at Cisco and now managing director at private equity company Silver Lake.
The sources said the timing of the new appointment will depends on negotiations over compensation and notice periods.\
HumanIPO reported last month Microsoft co-founder Bill Gates was facing pressure to step down as chairman of the software giant from a few top investors, who had also placed Ballmer under pressure over the company's performance and its share price.
It was subsequently reported Gates and Ballmer, the only CEOs Microsoft has ever had, would stand for re-election to the company's board of directors despite recent efforts by some investors to reduce their influence.