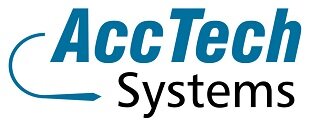 AccTech, the South African business management solutions provider and Microsoft Dynamics Gold Partner, has been declared the 2013 Microsoft Dynamic Enterprise Resource Planning (ERP) partner of the year.
Tertius Zitzke, chief executive officer (CEO) of AccTech, said the award further strengthened AccTech's position as a leader in South African ERP providers.
"AccTech has invested significantly in establishing itself as a key Microsoft Dynamics AX (Axapta) partner and this award pays testament to the dedication shown by our sales team over the past 12 months," said Zitzke.
The Microsoft Dynamics AX has created a rich industry foundation for their partners such as AccTech, which enables them to build packaged applications for niche verticals including architecture, high-tech manufacturing, speciality retail, and engineering.
According to Zitzke, these industry capabilities enable customers to improve their ability in coping with individual market dynamics through delivering breakthrough innovation within a single ERP solution.
Kethan Parbhoo, the dynamics director for Microsoft in South Africa, described AccTech as a "perfect example" of a Microsoft Dynamics ERP partner, which has wholly embraced the Microsoft Dynamics AX solution for 2012.
AccTech garnered a number of new customers and this growth has resulted in Microsoft gaining significant market share.
"AccTech also ensured the implementations were delivered on time and boast several success stories. Its customers have implemented Dynamics AX 2012 end-to-end solutions, from finance to manufacturing to procurement -ensuring AX is a true line of business application," said Parbhoo.