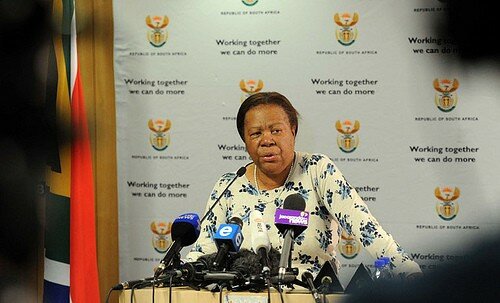 Naledi Pandor (CC image courtesy of GovernmentZA on Flickr)
Mkuseli Apleni, the director-general of the Department of Home Affairs, has appealed to South Africans to exercise patience as the new regional offices open up and to wait for announcements and invitations before attempting to apply for the new smart ID cards.
HumanIPO reported on Monday Naledi Pandor, the minister of home affairs, announced 27 regional offices would open throughout South Africa, with three opening this week.
"People must know that this thing must be managed properly so that we don't cause issues of stampedes," said Apleni.
Apleni visited the department's Cape Town branch in order to assist Members of Parliament (MPs) from the National Assembly's portfolio committee on home affairs and the elderly to obtain their smart ID cards.
Meanwhile Pandor was at the Johannesburg and Pretoria branches to hand over a number of smart ID cards to senior citizens.
Following the opening of the three branches, this week cabinet and deputy ministers, MPs, media editors and others from various sectors can expect to be invited to apply for their smart ID cards through the three offices.
According to Apleni, it will likely take up to seven years to move 38 million South Africans from the green, bar coded ID book to the new smart ID card.
The department has chosen two methods by which they will call the public to apply for their smart ID cards. The first method includes inviting each applicant by name utilising the details recorded by the National Population Register and the second method involves calling for applications based on the month of each applicant's date of birth.
"We really appeal to the public that they must be patient, hence we said your current ID book is still valid – it has not been nullified and that can happen after we know as a Department of Home Affairs that we have been able to cover each and every citizen of this country," said Apleni.
In addition to the 27 regional offices, the department aims to use all 403 of its offices to assist with the roll out of the new smart ID card.
The department is aiming to process 100,000 smart ID cards by March 2014, according to Apleni.