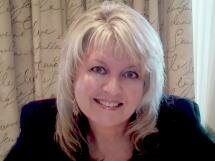 South African shadow minister of police Dianne Kohler Barnard has been cleared by parliament's ethics committee of breaking confidentiality requirements during ex-communications minister Dina Pule's hearing by posting secret information on Facebook.
Kohler Barnard today revealed she has been "unanimously cleared, without reservation" of allegations levelled against her by Stone Sizani, chief whip of the African National Congress (ANC), who claimed Kohler Barnard posted confidential information from Pule's hearing before the Parliamentary ethics committee, on which she served, on Facebook.
The shadow minister said she would be seeking reparation for the "slanderous claims".
"Mr Sizani's false allegations were a clear attempt to divert the attention away from the disgraced former Minister of Communications, Dina Pule," said Kohler Barnard.
"The Democratic Alliance is today discussing with legal representatives what legal action should be taken against Mr Sizani for this defamatory attack on my character," she said.
"I consider Mr Sizani's comments to have been libellous and a vicious personal attack on my integrity and ethical behaviour. I will not allow for his irresponsible actions to go unanswered."
Sizani in August wrote to parliament's speaker's office requesting that Kohler Barnard be removed from the ethics committee and investigated for allegedly disclosing confidential information about the hearing via social media, in particular on Facebook.
HumanIPO reported in August some of Kohler Barnard's Tweets from Pule's hearing.