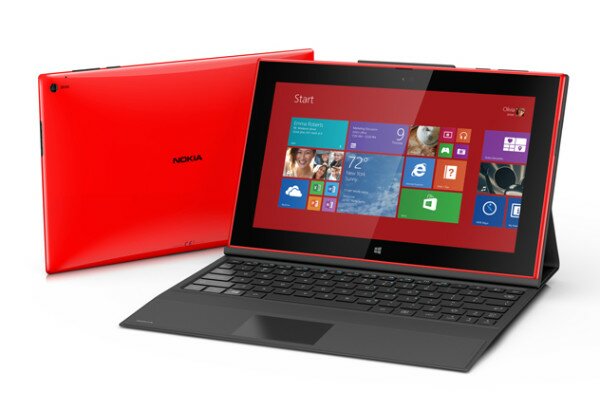 Nokia has released its first Windows tablet, offering a lightweight solution to the needs of on-the-go users.
The Nokia Lumia 2520 runs on Windows RT 8.1 and is compatible with a Nokia Power Keyboard with USB ports for plug-ins.
"It takes everything you've got in your desktop or laptop and crams all that into a device that's only 8.9mm thick and weighs a little over a pound," Paul Bischof, product manager at Nokia, said.
With a Gorilla Glass 2 screen for toughness and less reflection, display quality is heightened as adapting to various lighting environments, also featuring a wide-viewing angle for sharing and presenting.
Fast connection is enabled by a 4G Long Term Evolution (LTE) modem and Wi-Fi capabilities.
Long battery life is promoted by a Qualcomm Snapdragon 800 processor which operates with minimal power use in connection with the touch screen operating system (OS) without compromising performance speed.
"The system is designed to selectively cut down power consumption when it's not needed," Bischof said.
Longevity is further boosted by a fast recharging time of 80 per cent within an hour and is capable of playing ten hours of video footage.
A 6.7 megapixel camera at the back of the device is also supported by two footage apps to enhance capturing quality, as well as a front-based 2 megapixel camera in addition for multi-shots.
Nokia Lumia 2520 also comes with a pre-loaded version of Nokia HERE maps.
The new release is available in the United States, United Kingdom and Finland for US$499.