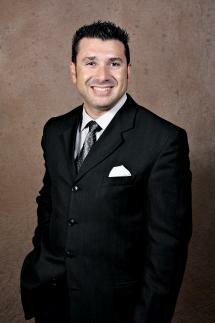 Manny de Freitas. Image courtesy of the Democratic Alliance.
The Department of Home Affairs (DHA) has revealed 111 of 353 online birth registration facilities in South Africa, or 31.4 per cent, are offline due to infrastructure or IT related problems.
The figures were released in response to a parliamentary question submitted by the Democratic Alliance (DA).
"Online birth registration facilities play a crucial role in ensuring that the birth registrations take place as soon as possible," said Manny de Freitas, shadow minister of home affairs of home affairs for the DA.
"This also saves financially challenged and rural citizens from the costly expense of having to travel long distances to Home Affairs offices to register births."
According to De Freitas, the online registration facilities were implemented in March this year in a move to ensure the integrity of the National Population Registry as well as to eradicate child trafficking, late birth registration and identity theft.
"In the parliamentary reply, the DHA fails to provide a set roll-out schedule for the initial 795 targeted health institutions for the programme. This suggests a distinct lack of commitment of sense of priority from the minister of home affairs, Naledi Pandor," said De Freitas.
He said he will submit more parliamentary questions in order to determine the implementation progress as well as whether the DHA has finalised a schedule or not.
"We will also write to minister Pandor requesting that she explore alternative and innovative solutions such as partnering with private data service solutions to ensure that all hospitals are online," said De Freitas.
De Freitas believes the speedy registration of births provide access to vital services, thus the DHA "must deliver".