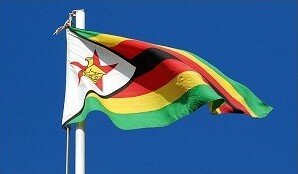 CC image courtesy of Harvey Barrison.
Zimbabwe has received a visit from a four strong Iranian delegation seeking areas of cooperation in the field of science and technology to help the country transform and develop.
The Herald reports the delegation, which is on a three day visit in the country, held a meeting with the country's vice president, Joice Mujuru, to discuss the intended ties on technology.
Hamid Amirina, head of the Centre for Innovation and Technology Cooperation in Iran, said: "We are ready to support this area, to export our hi-tech products to Zimbabwe and to have a transfer of technology in Zimbabwe.
"We could start a new era of progression in science and technology, not only with Zimbabwe but also Africa as a whole."
Zimbabweans will benefit from technologies they will acquire in the fields of nanotechnology, agricultural research, information and communication technologies as well as health sciences once the ties are finalised.
The delegation said they want to start operations with the Scientific and Industrial Research and Development Centre (SIRDIC) to empower people through technology and bring progress to Zimbabweans as all people have a right to technology.
Robson Mafoti, chief executive officer (CEO) of SIRDIC, said: "We are glad to have Iran visiting us and I am confident to say that we are going to benefit from this initiative which will boost the country's economy."
The delegation is expected to visit the Harare Institute of Technology as well as hold meetings with several ministers on their last day visiting the country.
Zimbabwe currently has multiple co-operation agreements with Iran on political ties and economic relations, but has not yet extended the same to technology.