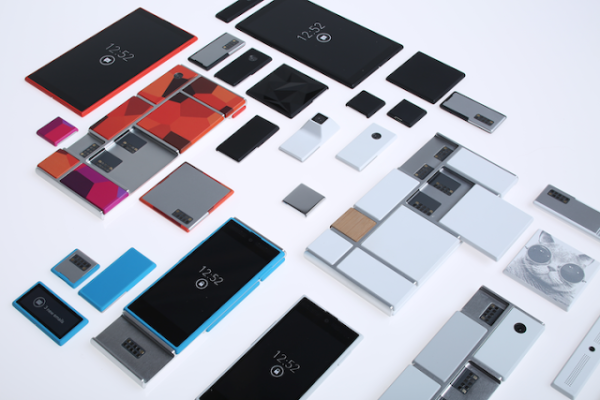 Project Ara handset designs by Motorola
Motorola has announced it will develop a free, open hardware platform for creating highly modular smartphones through a new project dubbed Ara, led by the company's technology and projects group.
Project Ara devices will feature additional modules created by different developers and companies as well as a central endoskeleton frame to hold the modules in place.
"We want to do for hardware what the Android platform has done for software, create a vibrant third party developer ecosystem, lower the barriers to entry, increase the pace of innovation and compress development guidelines," said Paul Eremenko, of Motorola, in a blog post.
Motorola says the aim of the project is to drive a more thoughtful, expressive and open relationship between users and their phones.
Eremenko added: "We want to give users the power to decide what their phone does, how it looks like and costs, what it is made of and how long to keep it."
He said Project Ara has been in development for more than a year with a six month road trip for Sticky – a truck wrapped entirely in Velcro and filled with rooted, hackable Motorola smartphones – influencing the shape of the project.
Motorola is currently working with the Phonebloks team project to create a similar device where every single hardware is repairable and replaceable.
"We will be working on Project Ara in the open, engaging with the Phonebloks community throughout the development process," said Eremenko.
Motorola is also inviting people to become scouts of the project to help test the devices.