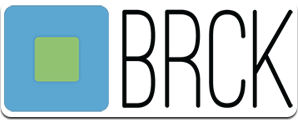 BRCK, the Ushahidi-developed product designed to keep people connected to the internet when the network is down, has been established as its own company.
Ushahidi will maintain an equity position with BRCK and will continue to license the IP exclusively to the BRCK company for the next few years before it becomes fully owned by BRCK.
"The Ushahidi leadership team and the board thought long and hard about how we could get paid back for our investment into the BRCK, but not so heavily that it throttled its growth," said Erik Hersman, co-founder of BRCK, in a blog post.
"We have a strong business strategy and a fantastic team with which to execute it. I will be joined by Emmanuel Kala, a developer at Ushahidi and three others who made BRCK a reality, with the rest of the crew being new members.
"It's exciting to open up and expand the BRCK family with this step forward and we look forward to welcoming our supporters and fans on this journey."
BRCK is currently working on the first production units which it plans to start shipping mid-January, a later release date than earlier hoped when it announced the device in June.
HumanIPO reported last week BRCK had announced the delay of the internet device's launch to first quarter of 2014 due to challenges with manufacturing.
The BRCK team is currently en-route to Lake Turkana, in the North West of Kenya, to prepare for live streaming of a Hybrid Solar Eclipse to the world using the internet device on November 3, in efforts to test the device ahead of the January launch.