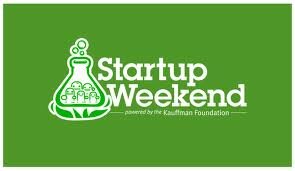 The Startup Weekend event will return to Nairobi next month to give an opportunity to programmers, developers, marketers, designers and startup enthusiasts to form groups and develop viable business ideas in 54 hours.
HumanIPO reported last week on Startup Weekend also returning to Cape Town next month.
In addition to the techpreneurs, there will also be individuals from sectors such as agriculture, education and communication in attendance at the event, which will be held from November 22 to 24, offering prizes to the winners of the challenge.
"It is a weekend-long, hands-on experience where entrepreneurs and aspiring entrepreneurs can find out if their startup ideas are viable," said the Startup Weekend organisers. "On average, half of Startup Weekend's attendees have technical backgrounds, the other half have business backgrounds."
Startup Weekend is a non-governmental organisation (NGO), based in San Francisco, United States, and has so far organised more than 500 such events in 110 countries and 120 cities.
The three-day event will be held at the Strathmore University, on the fifth floor of Strathmore University Student Centre with a participatory fee of KSh1, 500 (US$17.60), while those attending the event finale on November 24 will pay KSh500 (US$5.90).