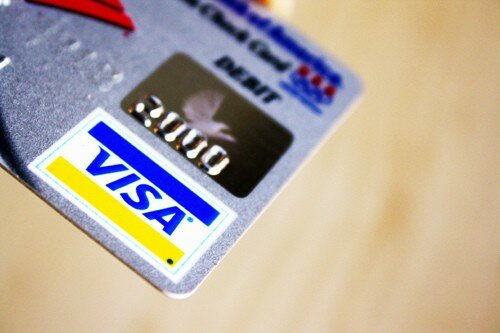 CC Image courtesy of MoneyBlogNewz on Flickr.
Sanusi Lamido Sanusi, governor of the Central Bank of Nigeria (CBN), has revealed the country's economy could be one of the world's biggest by 2020 if all stakeholders adopt e-payments.
Sanusi was speaking at the first Nigeria e-business fair held over the weekend.
At the event, organised by Connect Nigeria, he spoke on the "Importance of a Cashless Society to Economic Growth and Development in Nigeria".
"If all stakeholders (government, corporations and individuals) adopt electronic payment in the country, the Nigerian economy would certainly be amongst the world's developed economies by 2020," Sanusi said.
He described the apex bank's cashless policy as a catalyst that would promote adoption of e-payment in Nigeria.
"The cashless initiative of the CBN is a catalyst to the promotion of electronic payments in the country as all the drivers and the electronic channels in the cashless projects play important role in ensuring a safe and efficient payment system," Sanusi said.
Emeka Okafor, managing director of Connect Nigeria, said the continent is the last frontier for global economic investment, and Nigeria has an advantage in this regard.
"Nigeria is a dynamic nation for many reasons," said Okafor.
"One of these is that it is a land of abundant opportunities. The exponential growth of information and communication technology, coupled with developments in the financial sector, has leveraged the potential for greatness. It is a delight to see many entrepreneurs taking advantage of the opportunities that abound."