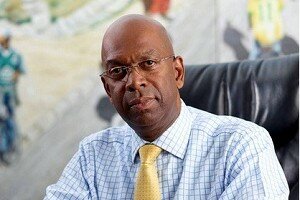 Bob Collymore, CEO Safaricom. CC image courtesy of Albert Kenyani Inima on Flickr
Bob Collymore, chief executive officer of Safaricom, has said innovators and entrepreneurs see Kenya's leading mobile mobile network as an "easy target" for accusations of intellectual property theft.
HumanIPO reported in July the High Court had dismissed a lawsuit by microfinance company Faulu Kenya which claimed Safaricom had stolen its idea for its M-Shwari.
In an interview with Standard Media, Collymore said they will now adopt more caution when dealing with innovators following numerous accusations of intellectual property theft.
Safaricom's flagship M-Pesa product was also the subject of claims made by Paul Makin and Nyagaka Anyona Ouko, who HumanIPO ran a series of articles on last year. Safaricom denied any wrongdoing.
In August this year, Nairobi startup ManyattaRent approached HumanIPO with emails which it claimed proved Safaricom had "stolen" their idea for paying rent through mobile money. Safaricom again denied any wrongdoing.
"People tend to see us as a bit of an easy target and think that they can take us to court, get us to settle out of court and make easy money," said Collymore.
"We will not talk to you unless you have signed a nondisclosure agreement. Once that is in place, the person must understand that we have a lot of stuff that is ongoing within the company."
Collymore also highlighted no accusers has yet been able to settle an intellectual property case against Safaricom.