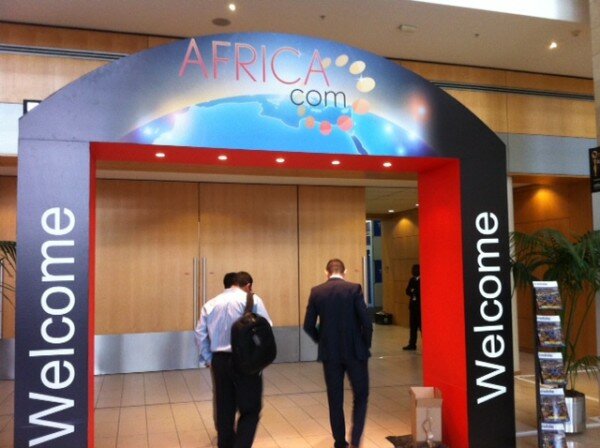 The sixteenth annual three day AfricaCom conference kicked off in Cape Town this morning, set to feature more than 300 speakers.
In preparation for AfricaCom, Informa Telecoms and Media, organisers of the event, carried out an industry survey to assess the state of the continent in telecommunications and technology.
Based on the findings in the survey, principle analyst Nick Jotischky said: "The African telecoms executive is in confident mood well into 2013."
The results of the online survey suggested of the 347 respondents 42 per cent strongly agreed with the statement: "I feel confident about the prospects for the African telecoms industry over the next few years."
However, Jotischky sounded a note of warning from the findings. "One in three believe that the provision of telecom services to rural markets in Africa remains inadequate. The suggestion is therefore much of the mass market being largely ignored," he said.
Jotischky said this could be due to the fact the telecommunications industry recognises the potential for the most immediate growth from the rapidly increasing urban middle class.
He said the insatiable appetite of the African middle class is driving growth across the smartphone market and are creating new digital opportunities.
"Mobile data usage and revenues are growing strongly in Africa at a significantly faster rate than voice revenues… Data accounted for about 14 per cent of mobile service revenues in Africa in 2012," said Jotischky.
Informa believes data will account for 27 per cent in 2018. He said the key drivers of this includes the emergence of Africa's submarine and terrestrial cables, the roll out of mobile broadband, the affordability of data devices, and general economic growth.
Jotischky said further low cost smartphones have become an enabler of mobile data access in Africa. However, the consumer is demanding greater access to data services and the telecommunications industry should do all within its power to meet these demands.