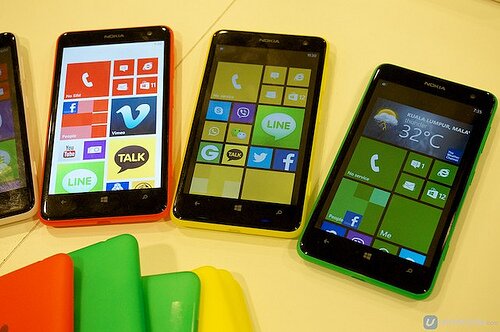 CC image courtesy vernieman on Flickr
Vine, the app that enables users to create and share short videos, will now be available on Nokia Lumia devices, allowing customers to share their videos on Twitter and Facebook.
Vine will offer free and unlimited uploads, instant posting on the apps' site, interaction with close friends and family as well helping users pin their favourite Vine accounts and channels on the home screen.
The app was previously made available on all Android smartphones in June this year and had been launched on the iOS app five months before that, making developers confident of a massive increase in Vine usage.
Users of Nokia Lumia smartphones wanting to sign in to the app will be required to provide an email address or use their Twitter account.
The app is available as a 10MB free download a the Windows Phone store and will allow people to share video clips running a maximum of six seconds after shortening the larger video previously captured.
Users wanting to go further with the app have been advised to use a tripod to support the smartphone and use plenty of light for capturing high quality and clear photos.