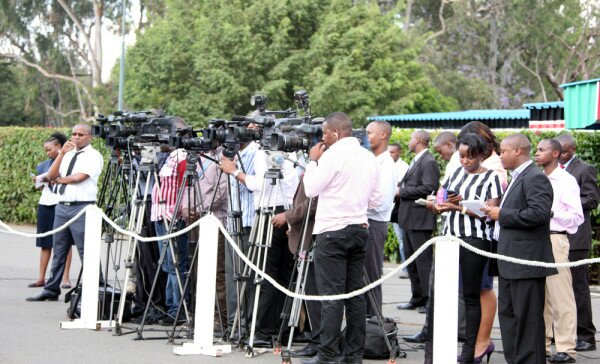 President Uhuru Kenyatta will return the contentious media bill back to parliament when he officially receives it, after a series of high-profile public criticisms and concern.
Manoah Esipisu, State House spokesperson and communication secretary, confirmed the statement saying Kenyatta has not officially received the Bill, but he has informally discussed its contents with his legal and media advisers.
"Even as the bill makes its way to the president through the formal laid-out channels, I can confirm that the president will return the bill to parliament, " Esipisu said.
Esipisu said Article 34 (5) does not envisage self-regulation as the body to be constituted needs to reflect interests of society.
"Article 34 (5) demands that the body be free of control by government, political or commercial interests," he said.
However, Esipisu said Kenyatta will address himself to all issues, including procedure to be followed on the appointees to the Communication Authority of Kenya when he sends his memorandum to parliament.
HumanIPO reported two weeks ago members of Kenya's National Assembly had passed the Information and Communication Bill 2013, that among other things if assented, will see journalists and media houses paying large fines for violating the Journalism Code of Conduct.
When the president receives the media bill formally he will have 14 days to assent or return the bill to parliament with recommendations or parliament can overrule the President with more than three quarters of the total number voting in favour.
During the original passing of the bill in parliament, only 17 per cent of the members of the National Assembly.