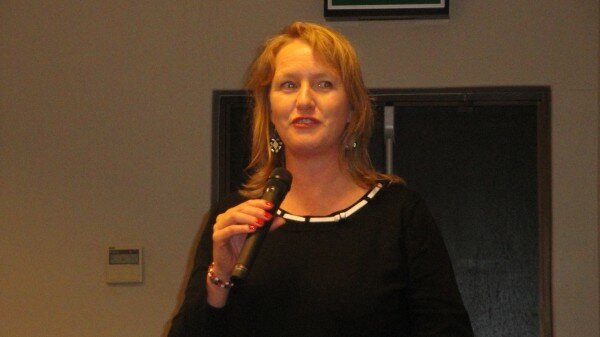 Judi Sandrock, CEO of MEDO.
The Micro Enterprise Development Organisation (MEDO) has launched the Department of Trade and Industry's (DTI's) first youth entrepreneur incubator as part of the it's Incubator Support Programme (ISP).
The centre, officially opened by DTI minister Rob Davies, will be facilitated and managed by MEDO and will provide training and support for participating entrepreneurs.
The ISP was initially launched by the DTI in 2012 with the aim of providing support to entrepreneurs and grow sustainable businesses across a variety of South African industry sectors.
Through the promotion of incubators, the DTI has actively encouraged the private sector to enter into partnerships with government in order to support the ISP programme with the aim to develop effective businesses.
"This is a very exciting time for smaller and medium sized enterprise growth in South Africa and MEDO is very pleased to be working with the DTI on such an innovative development," said Judi Sandrock, chief executive officer (CEO) of MEDO. "The MEDO ICT incubation centre is a phenomenal step in building economic growth and job creation in the country."
The youth entrepreneur focussed MEDO ICT incubator is based in the Maboneng District, east of Johannesburg. It will provide services at no cost to the participating businesses.
According to MEDO, the Maboneng District was chosen because of its high speed fibre (FTTH) bandwidth connectivity, which the ICT incubator centre intends to leverage.
In addition to the incubator's ICT focus, it aims to include an internet television (TV) studio, which will facilitate internet TV broadcasting.
Aside from MEDO's initial ICT incubator, the DTI's programme will see the development and establishment of another incubator by MEDO in the near future. This particular incubator will focus on the mining and heavy industries sector.