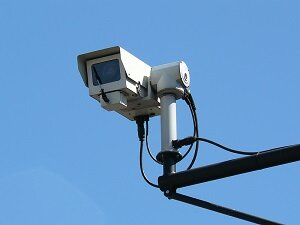 CC image courtesy of Mike_fleming on Flickr.
The Kenyan government has announced plans to install CCTV cameras on its border with Somalia in a bid to prevent infiltration of Al-Shabaab militants.
Joseph Ole Lenku, cabinet secretary of interior and coordination of national government, said the 800 kilometre border is porous, hence the planned technological measures to keep Al-Shabaab out of Kenya.
"The border is a major security concern as the points of entry are far too many," Ole Lenku said.
"We are working on a surveillance system to show what is happening in the entire borderline. We are also putting up a command and control system that provides CCTV surveillance for the cities and also the border."
He said his ministry is working on a programme to synchronize the activities of the military, the police and other intelligence bodies in order to develop a common standard and operating procedure for forces in the country following criticism of uncoordinated efforts during the Westgate attack.
HumanIPO reported in September Ole Lenku said a similar surveillance project for Nairobi would be rolled out in November.
"Let me assure Kenyans, Kenyans have my word on this, the procurement process of the city's CCTV camera will be over within a month," Ole Lenku said.
The government had in 2012 planned to mount cameras in 41 locations in the city at a cost of KSh437 million (US$5.1 million), part of a KSh8.5 billion (US$98.5 million) loan from the government of China.
Earlier this year Kenya police said the installation of CCTV in the city could lead to a 10 per cent decrease in crime.