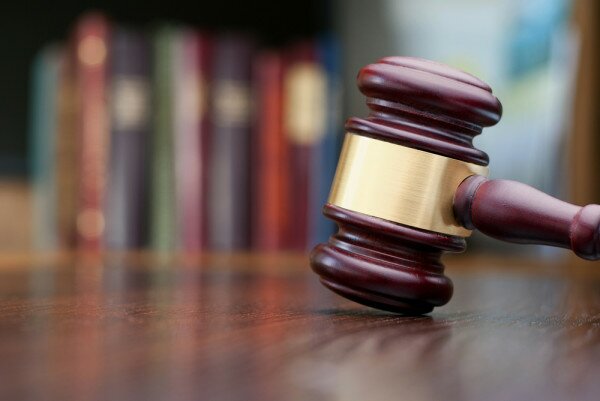 South African justice minister Jeff Radebe has confirmed there will be no special courts established for non-payers of e-tolls on Gauteng's freeways, with prosecutions to take place in normal district courts.
In a reply to a parliamentary question tabled by the opposition Democratic Alliance (DA) Radebe said there would be no special courts, after it was suggested the Department of Justice was in talks with the South African National Roads Agency Limited (SANRAL) over their possible implementation.
"The Department has not specifically been requested to establish special e-toll courts by the SA National Roads Agency Limited (SANRAL) or the Department of Transport," Radebe said. "Neither am I contemplating the establishment of special e-toll courts."
He went on to say he believed the existing legislative framework was broad enough to cater for the prosecution of any e-toll contraventions.
"Prosecutions will be conducted in the ordinary district courts. There will, however, be a constant review of the capacity requirements of the district courts as the roll out of the e-toll process progresses," Radebe said.
SANRAL spokesperson Vusi Mona had previously confirmed the discussions between the state-owned company and the government, but denied there were plans to set up special courts.
The idea of the courts sparked controversy in the country, with both the DA and the Justice Project of South Africa (JPSA) criticising the plans.
Debbie Schafer, shadow deputy minister of justice and constitutional development for the DA said the party was pleased Radebe had dismissed the possibility of special e-toll courts.
"The establishment of e-tolls courts would have been a slap in the face of ordinary South Africans if the collection of e-tolls were to be prioritised over other justice matters," she said.
Schafer said there should be ongoing reviews of capacity requirements in the district courts, not only relating to e-tolling, as there were often "long delays in the finalisation of cases".
"If there is a sudden increase in capacity in courts that deal mostly with e-toll prosecutions, it will be a clear indication that government interests are regarded as more important than those of ordinary South Africans seeking justice," she said. "We shall be keeping a close watch on developments in this regard."
HumanIPO reported earlier today transport minister Dipuo Peters' announcement e-tolling will go live on December 3, following president Jacob Zuma signing the Transport and Related Matters Amendment Bill into law in September.
Peters, who has previously called upon all Gauteng motorists to register for e-tolls, said yesterday SANRAL currently has over 1.4 million unsold e-tags.
"Sanral procured 2,107,000 e-tags over the past three years; [a total of] 1,427,900 have not been allocated," she said, which suggests 679,100 e-tags have been sold.
Image courtesy of Shutterstock.