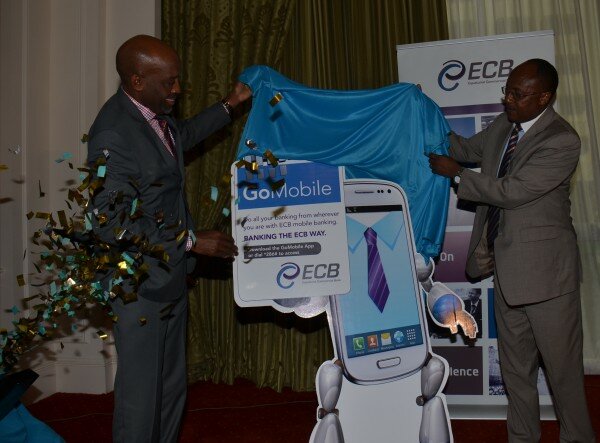 CC image courtesy of KNA
Equatorial Commercial Bank (ECB) in Kenya has launched the GoMobile app, a banking solution allowing customers to access banking services using their mobile devices.
GoMobile has been designed specifically for smartphones and is available for download on Android and iOS devices, BlackBerry smartphones and as a web-based version on WAP-enabled phones.
ECB has also incorporated a platform which will offer all mobile phones with connection to the Safaricom network access to banking services through the USSD code *286#.
Sammy Itemere, managing director of ECB, said: "GoMobile application will offer ECB's customers security, easy access and more control of finances that will later on help the bank assess customers while making monetary transactions."
GoMobile will enable ECB's customers to access various services including their mini and full statements, ATM and branch locator for smartphones, loan requests and prepaid card application as well as inter-account transfers.
Previously, customers of ECB were able to receive mini-statements and pay bills over their phones through the bank's partnership with Airtel, now customers will also enjoy money transfer with Safaricom's M-Pesa.
Customers wanting to apply for GoMobile are required to download and fill in the application form, then drop it at any ECB branch across the country, and on registration will receive an SMS with their username, password and a download link.
The application form is available on the bank's website.