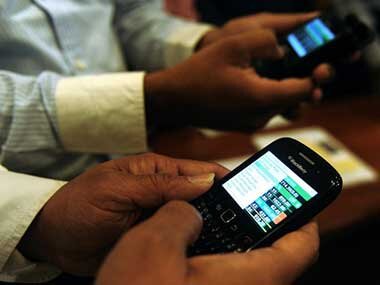 CC image coutersy of 757Live on Flickr.
The Nigeria Customs Service (NCS) is ready to combat the inflow of smuggled electronic goods, highlighting sub-standard phone handsets as a particular problem in the Nigerian market.
Speaking at a workshop organised by the Nigerian Communications Commission (NCC), deputy superintendent of customs Chinonso Onyima said the NCS will be taking action in support of the NCC push to eliminate sub-standard and smuggled handsets, reports Nigeria Communications Week.
Onyima stressed it is the responsibility of the NCS to monitor all products being imported and exported in Nigeria, including all electronic equipment.
"Sub-standards are everywhere. We must stop this trend. As a nation, we cannot afford to open our corridors to serve as dumping ground of fake and sub-standard products," said Onyima.
"The Nigeria Customs Service will not rest on its oars to see that such ugly experiences are contained. We will do everything possible to ensure that NCC's motives in that regards are accomplished."
Onyima called upon industry players to ensure all products imported to Nigeria are of a proper standard, and that all imports are properly declared.
He said the NCS is in the process of implementing new systems and upgrading facilities with a view to streamlining the customs process and ensure the quick detection and removal of sub-standard products.
"With the modern equipments we have installed, clearing of goods is now more convenient and seamless. This is a means of aiding the IT companies and their counterparts in other sectors to make [them] feel at home while doing business," Onyima said.