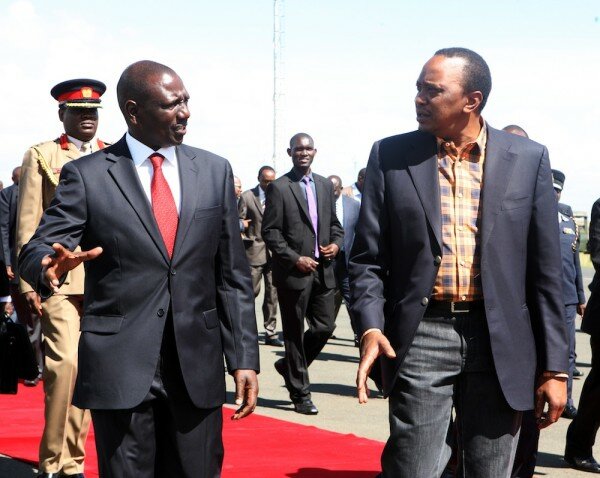 Image courtesy of PSCU
A committee of International Criminal Court (ICC) member states handling amendments has unanimously approved the United Kingdom's proposal seeking to alter the court's rules to allow the President Uhuru Kenyatta and Deputy President William Ruto to attend their trials through video link from Nairobi.
The proposal, which suggests Article 134(3) of the Rome Statute be amended, has already been submitted to the Assembly of State Parties' plenary for deliberations, with a verdict expected today.
HumanIPO reported last week that Oliver Robbins, deputy national security adviser to the UK's Cabinet Office, had said his government prefers the use of video link for the president and his deputy throughout the trial.
He said the UK government recognises the constitutional duties Kenyatta and Ruto have and the need to free them from physical presence at The Hague.
Robbins said there was a need to allow Kenyatta's and Ruto's lawyers to proceed with the case as they continue with their duties at home.
However, Kenya had downplayed the offer, after the UK was one of eight United Nations Security Council members who previously abstained in a vote to defer the trials.
The unnamed Kenyan official at the time said: "No one wants what the British are offering. No one asked them to present it and they should keep it to themselves because that is not what Kenya and Africa are taking to the State Parties meeting."
122 member states will now decide the amendment either through a consensus or through voting.
At least 81 member states at the assembly must support the proposed amendment for it to be passed.