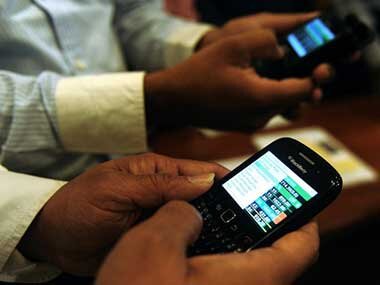 CC image coutersy of 757Live on Flickr.
BlackBerry has overtaken Samsung in the South African phone market, a new survey has revealed, though Nokia remains the most popular mobile phone brand in the country.
According to the Mobility Report 2014, conducted by World Wide Worx and First National Bank (FNB), a surge in BlackBerry popularity in South Africa – despite the brand struggling globally – with 23 per cent of survey participants opting for BlackBerry devices, up from 18 per cent in 2012.
Samsung saw its popularity inch up to 19 per cent from 18 per cent in 2012, contrary to previous market indicators which suggested consumers were opting to move away from the brand.
According to the report, this market retention by Samsung can be attributed to the release of its Galaxy devices, which have garnered market traction.
Nokia retains its market dominance in South Africa, holding 44 per cent of the market with respect to adult mobile phone users living in cities and towns in the country.
However, this figure represents a decline over the past 18 months, with Nokia having held 50 per cent of the market in 2012.
HumanIPO has reported extensively on BlackBerry's recent woes, with the company reporting severe losses in September, and releasing an open letter to customers promising that BlackBerry is "fighting for [its] business every day".
BlackBerry recently abandoned plans to sell itself entirely to a majority stake holder, opting instead to raise US$1 billion in financing.
Meanwhile Samsung in October reported record sales figures for the quarter ending September, attributing its success to mid-range smartphone sales in developing countries.
HumanIPO reported yesterday on the other findings of the Mobility Report 2014, which also revealed that spending on voice services is severely declining in South Africa as consumers turn to data services; as well as finding that WhatsApp use has doubled in the country.