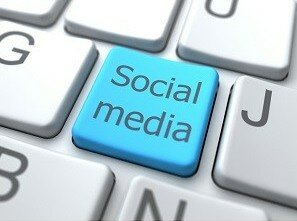 The developers behind the Social Media Tracking Centre (SMTC), first used during West African elections in 2011, are currently working on the next version to overhaul both its front and backend interface.
Speaking at the sixth international conference for Information and Communication Technologies and Development (ICTD) at Cape Town University in South Africa today, Michael Best, of the Sam Nunn School of International Affairs, described experiences of running the SMTC during elections in Nigeria and Liberia in 2011 and then in Ghana in 2012.
The project was first launched for the three-week election in Nigeria after a collaboration between civil society organisations (CSOs), Georgia Tech's Technology and International Development Lab and the Yar'Adua Foundation, among others.
Currently, the only automated part of the SMTC is the collection of Tweets and Facebook posts through the use of keywords, which would then be manually assessed by the SMTC team and volunteers posted around the country who could liaise with police or traditional media houses as appropriate.
Regarding the Nigerian experience, Best said: "The system ran during the entire three week election period and it was actually really great for us because it gave us a lot of time to refine the service right then.
"We had some basic visualisation for trends and if they were incidents then we could use our embedded social media monitors who were based at media organisations and police stations."
Best highlighted the difference between social media activity during the Nigeria and Liberia elections.
During the Nigerian ballot, there were 750,000 social media posts collected, of which around 500,000 were Tweets.
However, in Liberia the majority of the 200,000 posts collected during the one-day election were on Facebook.
"It could be that our data collection was skewed… There were very vigorous discussions on Facebooks groups in Liberia," Best said.
In Nigeria, SMTC worked closely with the Independent National Electoral Commission (INEC) and Best said since the 2011 many of the volunteers they enlisted as social media monitors are now full-time in the INEC offices.
In Liberia and in Ghana, in 2012, there was less cooperation, although they did have a communication channel with the relevant regulators.
During the presentation, Best also gave some examples of how social media was perceived to have affected events on the ground during the elections.
As part of his research, his team interviewed stakeholders – all of which remained anonymous – about their experiences with the SMTC.
One Nigerian contributor said they were able to catch two women red-handed in Port Harcourt after a mobile video was captured of them rapidly thumb printing multiple ballot papers.
The video was tweeted and quickly went viral, to be picked up by traditional media organisations.
Some newspapers and broadcasters also used social media to verify their own correspondents or informants information.
When they received an SMS with information they would relay it on social media to see if it was an accurate picture of what was going on on the ground.
Regarding the future for SMTC, Best said version 2.0 was currently in development and they were building more mature algorithms to monitor and select the most relevant Tweets.
He emphasised however there would always remain a need for some manual monitoring to judge how authentic one post or even a trend is.