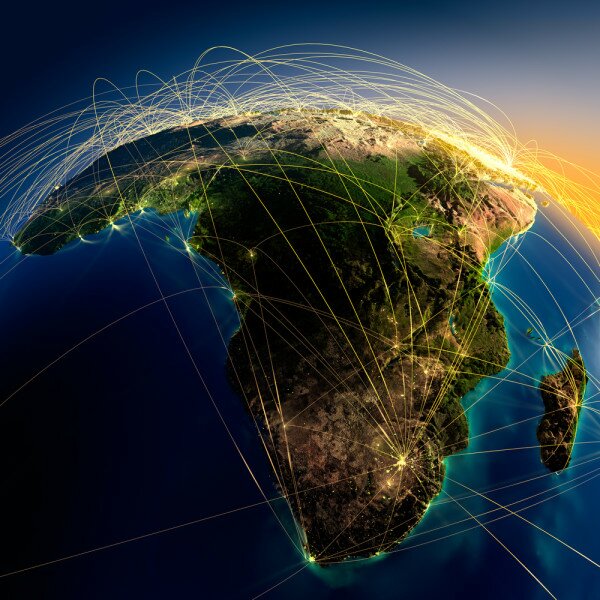 In an industry which often depends on the motivation and energy of decision-makers, one person has the ability to make a significant impact. HumanIPO picks out some of the most important players of 2013.
Richard Cutcher: Mxit bagged themselves a stellar name in September when former FNB chief executive officer (CEO) Michael Jordaan joined the social network's board as chairman. 2013 started off with denials from Jordaan that he was to leave "the most innovative bank in the world", but when did leave it was the tech space at the forefront of his mind. In November, he added to his Mxit position by launching Stellenbosch-based MonteGrey Capital to invest in "disruptive technologies or disruptive business models". By the end of the year Jordaan, already an influential man and proven success story in the continent's banking sector, had introduced himself as a new player to the growing tech sector, setting himself up as a big force for 2014.
Paul Adepoju: Sim Shagaya, CEO of Konga.com. Members of staff speak glowingly of his leadership skills, vision, dreams and ambition to make Konga.com an international brand.
Tom Jackson: 2012 was an annus horribilis for Alan Knott-Craig Jr, who left Mxit in contentious circumstances and seemed to have hit rock bottom. But 2013 saw him successfully reinvent himself at the helm of non-profit Project Isizwe, rolling out free Wi-Fi in the City of Tshwane, with plans for further launches in the Cape Flats. Not only is Knott-Craig's latest venture an undeniable success, he also find himself in tune with the global mood, with high profile initiatives such as the Alliance For Affordable Internet (A4AI) and Internet.org drawing attention to the need to bring down the cost of internet access for socio-economic gain.
Nick Sato: Chris Wood, chief executive officer (CEO) of Nairobi-based African carrier WIOCC, for among other things spearheading an initiative with Dalkom Somalia to launch fibre connectivity to and from Somalia via the EASSy cable in the first quarter of 2014.
According to the sixth annual Global Telecoms Business Power 100 listing, Wood was named one of only four executives from African businesses in the 100 most powerful people in the global telecommunications industry, and also won the Industry Personality of the Year Award at the sixth annual AfricaCom Awards in Cape Town, South Africa, for his role in masterminding the impressive growth at the Africa-focused international capacity wholesaler.
Gabriella Mulligan: It may be an in-house nomination, but HumanIPO managing editor Tom Jackson has spearheaded more than ten-fold growth in readership at our publication over the past year, training up numerous technology journalists across Africa, as well as shaping a content policy which has drawn in readers from as varied locations as Kenya, South Africa, Nigeria, the United States, the United Kingdom, Denmark, Estonia, and India. Jackson was invited to chair the Cloud World Forum in Johannesburg, as well as the entrepreneurs and incubators hub at AfricaCom. He spoke at the Enterprise Technology Show, and was the only African journalist selected to cover the Alcatel-Lucent annual symposium in New Jersey, US. He appeared as an expert speaker on African technology on Washington Radio, and has been quoted as an expert analyst on the sector by the BBC. Jackson has also overseen the launch of the HumanIPO Academy event series in both Cape Town, South Africa, and Nairobi, Kenya – with the events aimed at fuelling techpreneurship and supporting tech startups and innovators across Africa.
Selipha Kihagi: At a time when gadgets are increasing in number and new apps continue to be made available for people across Africa, the gaming world is gaining popularity in the continent. This is why my tech personality of the year is Kunle Ogungbamila who heads up Kuluya, the online gaming platform in Nigeria.
The platform since its launch has made news with its most successful game, "Oga @ The Top", whose characters are based on the Nigerian culture. Kuluya has made available its games not only on its website but on the Lumia and Asha devices.
Kunle Ogungbamila has brought Africans gaming experience with an African touch through 65 games, with gamers ranging from countries such as Kenya, Ethiopia, Ghana and Senegal, and hopes the gaming platform will become more popular with mobile.
Image courtesy of Shutterstock.