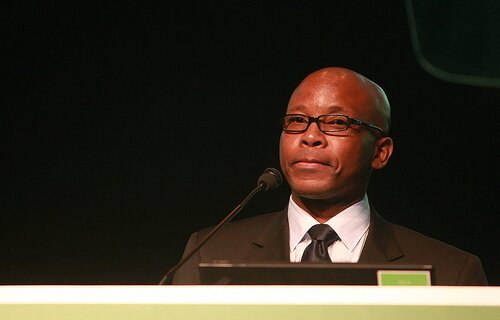 Microsoft South Africa managing director (MD) Mteto Nyati CC image courtesy of Microsoft Partners in Learning on Flickr
Managing director of Microsoft South Africa Mteto Nyati and former Google general manager for Sub-Saharan Africa Stafford Masie have been appointed to the board of education and recruitment group ADvTECH.
According to ADvTECH, the appointments were made with a view to broadening the company's business focuses, and in particular enlarging its role in technology-based education.
The duo are appointed as non-executive directors, with the appointments having immediate effect as of yesterday.
"I am delighted that Mteto and Stafford have agreed to join the ADvTECH Board. Their extensive experience in global business, finance and information technology and their complementary range of skills will be of significant benefit to our discussions and decision-making," said Leslie Maasdorp, chairman of ADvTECH.
"They both have exceptional educational and business insight and will provide valuable input to the Group, helping us to broaden the business and meet our long-term growth objective, in particular, our strategy in technology-led education."
According to ADvTECH, the board's decision to invite Nyati and Masie to join them was made in November 2013, with invitations put forward and the necessary governance processes completed since their acceptance.