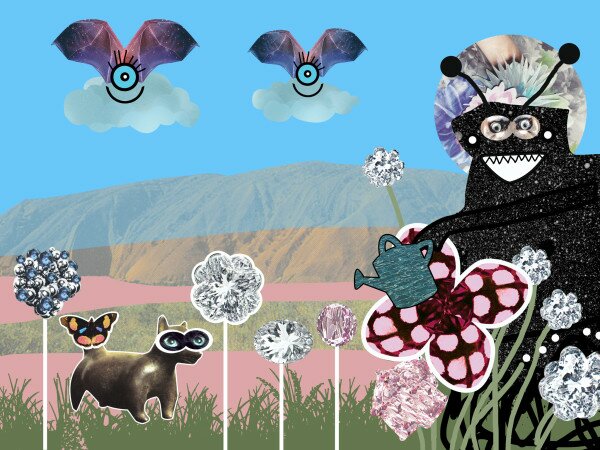 Image from the Monster Moogle eBook. Courtesy of colormeclever.
A South African startup has developed Monster Moogle, an app which seeks to digitise education and childhood development, creating opportunities for fully interactive learning experiences via mobile.
The app was created by Johannesburg-based startup colormeclever and is awaiting a place on the iTunes App Store, while the non-interactive version is currently available for download in e-book format on Kindle.
Monster Moogle is aimed five-year-olds but younger children can also benefit from the content via a narrator.
"This app allows children to read an enriched book that has sounds, animation, digital interactivity and music," colormeclever founder Daniella Orkin told HumanIPO.
"The exercises related to the reading have now become more streamlined with enhanced tools and guidance mechanisms that have been provided through our digital means."
Orkin believes the app will aid in improving children's writing skills, coordination and life skills but also foster creativity.
"This form of presentation enhances children's abilities to learn by inspiring and supporting them to level at which he or she feels confident and skilled enough to create their own awesome characters and short stories that are connected to the learning from the book," she said.
In September 2013 Orkin applied for funding through Johannesburg-based venture startup business accelerator Seed Engine, which provides ZAR100 000 (US$9,200) capital along with coaching and mentorship to eligible startups.
Colormeclover's income is currently derived from purchases of the storybook on Kindle, though it is looking to increase its revenue stream through downloads and in-app purchases once it is for sale on the iTunes Store
"We will continue with our current revenue model and add small nuances along the way that will create new revenue streams like royalties from merchandising and the sale of hardcover books," said Orkin.
The company is currently working on four other apps, including Monster Safari ABC, Monster Manners, Monster Collective Nouns and Monster Animal Genders.