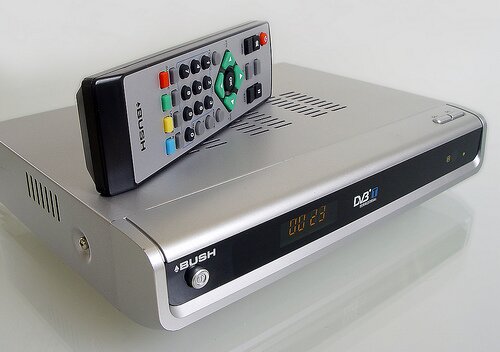 CC image courtesy of Mr F.M, on Flickr.
South Africa's Department of Communications (DoC) has allowed a key contract for the manufacture of subsidised set-top boxes to expire, according to the South African Communications Forum (SACF), meaning it will have to be reissued and the digital migration process further delayed.
At a press briefing today, SACF said the DoC has repeatedly extended the tender deadline due to the court case over the decision to appoint state-owned Sentech to handle the set-top box control system, but it has now lapsed, meaning the department has to reissue it.
SACF chief executive officer (CEO) Loren Braithwaite-Kabosha said this would delay the country's digital migration further, with the government set to miss the April 1 switch-on date and push the migration to June or July.
The group also used the press conference to say all set-top boxes for digital television must support a control system, with only the use of this system optional.
HumanIPO reported last month the South African government had decided the use of control systems for set-top boxes in the upcoming digital migration will not be mandatory, taking into account the need for speed in the migration process and disagreement between industry players, with e.tv arguing for mandatory encryption and DStv and SABC arguing against it.
SACF said today it wished to address a "wrong view" about the decision, which it said had created the misleading impression that even inclusion of the control system in the set-top boxes was optional, when in fact it is not.
The group has been a vocal supporter of the inclusion of the control systems.
"The South African Communications Forum (SACF) supports the inclusion of control access in the set-top box to be used for digital migration in South Africa as a means of promoting industrial development, job creation, access to information and Black Economic Empowerment," it said in a statement last year.