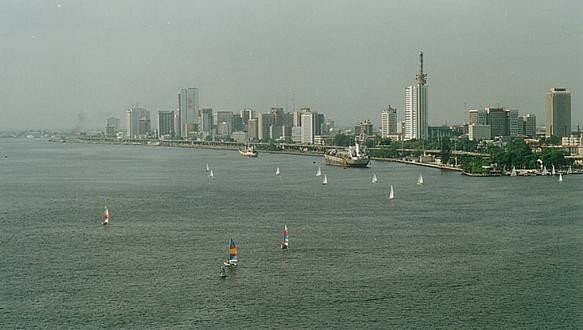 Nigeria's commercial capital Lagos. CC image courtesy of Benji Robertson.
The government of Lagos state has unveiled its highly anticipated electronic certificate of occupancy (e-C of O), phasing out the yellow paper format in use since the enactment of the Land Use Act in 1979.
Speaking to newsmen in Lagos, permanent secretary of the Lagos state Lands Bureau Hakeem Muri-Okunola said the processing of the electronic certificate of occupancy "incorporates technology-driven security features, making it extremely difficult to clone or forge the paper on which the certificate is printed".
He said: "The process of conversion from the yellow paper format to the electronic format is an ongoing exercise and until further notice by Governor Babatunde Fashola (SAN), the yellow paper duly issued remains valid."
Muri-Okunola also announced the state government would soon present the first batch of electronic titles to their holders, adding that the original copies of the electronic titles would not be collected by proxy. He said the paper used for the electronic certificate of occupancy was designed for the Lagos state government by a world-renowned security expert.