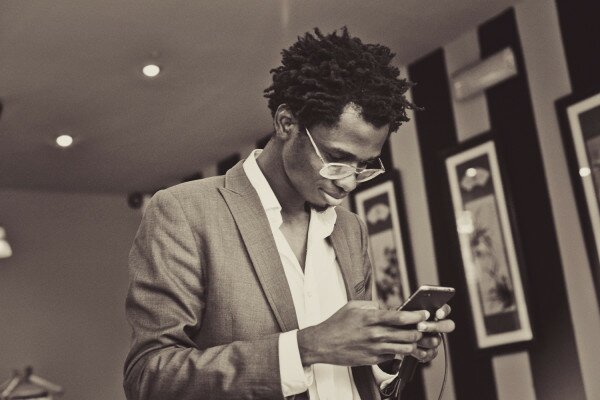 Bankole Oluwafemi, editor, TechCabal
Nigerian tech blog TechCabal has doubled the prize money for its Battlefield startup competition to US$20,000 after online music service iROKING pledged US$10,000.
HumanIPO reported last week TechCabal had partnered with Stanbic bank, Jobberman and Social Media Week (SMW) Lagos to launch Battlefield, which will take place on February 19 at Terra Kulture, Victoria Island, Lagos, as part of the 2014 edition of SMW Lagos.
The competition is open to startups with less than US$200,000 in funding and with an essential tech component to their businesses.
iROKING's contribution adds to funds already promised by Stanbic.
"To be honest, we are genuinely amazed at how the ecosystem is coming together to make things happen," said TechCabal editor-in-chief Bankole Oluwafemi. "First is mainstream non-tech heavyweights like Stanbic IBTC making a this sort of visionary bet on technology startups. They were the first to believe in what we are trying to accomplish with the Startup Battlefield in Nigeria and contributed the lion's share of the prize money.
"However, what we are also seeing here is startups making it happen for upcoming startups. These are remarkable and great developments for a fledgling tech ecosystem like ours. We are counting on the startups that benefit from this to remember the example that iROKING, Jobberman and Konga are setting today. Ecosystems become truly powerful when it's members give back."
Jason Njoku, chief executive officer (CEO) of iROKING, said: "iROKING is an amazing tech platform that has built up an active audience of around one million unique visitors per month, which is no mean feat. We have the strongest music aggregation business in Nigeria and our future is very much in investing in our owned and operated platform. Platforms like ours need top quality developers and tech people and us sponsoring Tech Cabal's Battlefield is a means of supporting the eco-system and promoting tech and startups in Nigeria."
Applications to Battlefield end on February 5, after which seven finalists will be selected.
Oluwafemi told HumanIPO last week startups can perform optimally only when they are in an economy that is conducive for growing their business.
He said economic conditions needed to be right for startups to fulfill their potential.
"For startups to perform optimally in all the sectors of the economy, the economy needs to be conducive for the startups themselves," he said. "The good thing is resource and infrastructure challenges and an arid funding climate haven't deterred local founders from undertaking acts of entrepreneurial bravery. They are heroes."