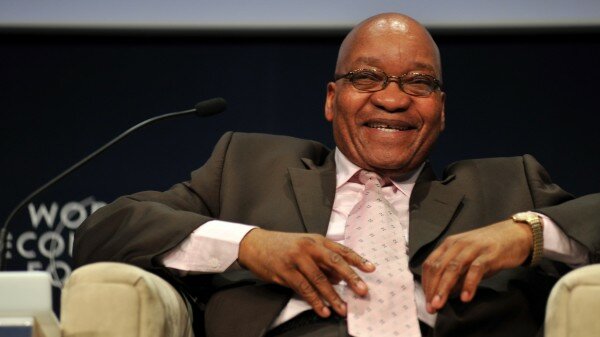 President Jacob Zuma. CC image courtesy of the World Economic Forum.
South Africa's ruling African National Congress (ANC) scores badly when judged on its online presence and social media activity, according to a study.
A study by Strategy Worx, released months before South Africa's national elections, documents ineffective online strategies employed by the ANC and other political parties.
The study showed the ANC's use of social media was flawed, using it as a broadcasting medium rather than a platform for them to engage with its followers.
"Online communication across computers and smart devices will play an increasing role in politics and business in South Africa going forward. The election in 2014 may not be won or lost due to the various parties' online presence, but by 2019, political parties' online presence, and behaviour, may well be the deciding factor in the election results," Ambrose said.
The Democratic Alliance (DA) – with 58 per cent – and Agang were the only parties able to pass the test.
"Only two parties scored a 'university pass' with overall scores of higher than 50 per cent. The scores showed all the parties fell well short of online best practice, and it is clear that none of the political parties effectively use the online environment to communicate with their intended audience," said Steven Ambrose, chief executive officer (CEO) of Strategy Worx.
Ambrose said Agang has the greatest understanding of the online environment, however their score was hindered by usability and content issues.
"The DA firmly edged out the second placed Agang, due to the DA's extensive use of social media and its comprehensive presence across the web. The party's use of Twitter, Facebook and other social media properties was generally consistent and appropriate," he said.
Cope and the Inkatha Freedom Party (IFP) scored under 50 per cent when judged on their online presences.