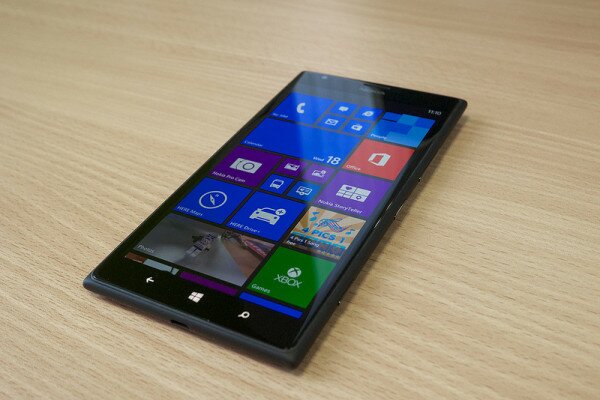 Flickr CC image courtesy of Kārlis Dambrāns
Nokia has announced the arrival of its new six-inch Lumia smartphone in South Africa, ahead of the launch of the affordable Asha models.
The Lumia 1520 comes with a 1080p full HD screen along with the addition of a third column of live tiles on the enhanced home screen. The phone features a 20-megapixel camera with image stabilisation and oversampling capabilities as well as HD video capture.
"We are significantly expanding our Lumia portfolio in more ways than one with the Nokia Lumia 1520," said Shaun Durandt, Nokia South Africa's general manager.
"With our latest imaging innovations and the best from Microsoft brought to a new form factor, we're helping people to capture the world around them and do more on the go."
The phone also merges its HERE mapping technology with its ability to take high resolution photos in order to provide location-based photo stories on the go.
It also has the ability to charge wirelessly.
Nokia will be introducing three new lost cost Asha devices to its range of smartphones in March.
"We have expanded the Asha family with a trio of smartphones that offer consumers a choice of handset that suits their budget, each with stunning design, great social apps, and new imaging experiences," said Durandt.
The three new models include the Asha 503, 502 and 500.
"The new Nokia Asha range brings a fully redesigned user interface. Swipe is the main gesture for navigating the phone – whether answering a call, viewing notifications or closing an app. Swipe also activates the built-in camera. Just swipe up from the lock screen to start the camera and touch anywhere on-screen to take a photo," the company said in a statement.
HumanIPO reported earlier today Nokia had unveiled the Lumia 1520 and the Lumia 1320 in the Nigerian market.
Reports yesterday also suggested Nokia is to launch a low-cost Android smartphone this month, in spite of the fact its mobile business is set to be acquired by Microsoft.