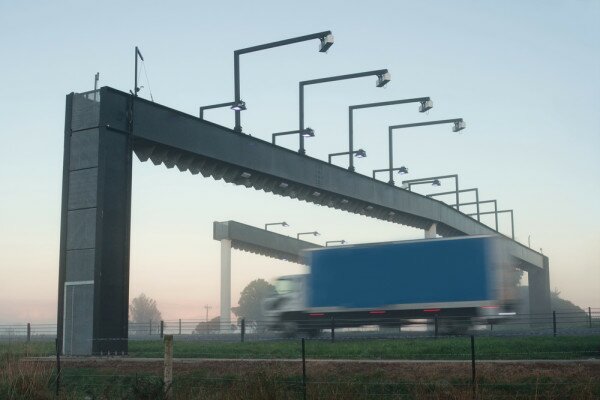 Newly established South African political party the Republican Democrats (RD) has called for a referendum on e-tolling in Gauteng province, owing to the dissatisfaction of South Africans with the controversial policy.
Both the Freedom Front Plus (FFP) and the Opposition to Urban Tolling Alliance (OUTA) have already failed in court cases against e-tolling, while the Democratic Alliance (DA) has a case confirmed for March, having also said it will scrap the policy if elected in Gauteng.
"We call on the government to consider starting the process of public consultations and also to allow all concerned citizens to express their wishes through a vote," RD said.
"The Republican Democrats (RD) has through consultation with South Africans in most parts of the country, established that South Africans are generally not happy with the e-tolls system as implemented by SANRAL (South African National Roads Agency Limited) in Johannesburg, Gauteng.
The party said opposition was clear based on the numerous public challenges to e-tolling, given the assumption the policy was a moneymaking scheme for the government.
"It goes without saying that e-tolling is implemented as a means to do cost recovery for money spent on highway improvements in Gauteng; this is as if government was not obliged to improve South African roads or highways," RD said.
"South Africans are now forced to pay-back for what is constitutionally their basic right in accordance to provisions of the Constitution of the Republic of South Africa; 1996 Act No.108 of 1996. In a country where tax is already overly rated and beyond affording means of most South Africans, we would expect that the improvement of roads and other infrastructure be done out of the tax income of government."
The party said it has become clear e-tolling "will cause more harm than good".
"Traffic congestion became a reality to most motorists who sought to avoid payment of e-toll fees; alternative roads were congested and would only clear around 11h00 in the morning. This is an indication that South Africans do not want e-tolling in Gauteng and anywhere else in the country."
HumanIPO reported yesterday on OUTA research which said 71 per cent of toll road users in the Gauteng province of South Africa have not registered for e-tags.
The e-tolling opposition group called on President Jacob Zuma to repeal the policy.
Image courtesy of Shutterstock.